On June 13, 10AM PST, the annual Worldwide Developers Conference (aka WWDC) 2016 was held in San Francisco, USA. They have announced a lot of new and buzzing updates for consumers, developers, and the budding developers as well.
So here I will be covering the iOS update for 2016. Now this year, iOS reaches a milestone of the tenth, from-ground-up redesign of iOS. So this year the tech world expected a major update. And to be honest, Apple hasn't let us down at all. Here a couple of highlights.
First off, a big shout out to something that neither Craig nor Eddie from Apple spoke on stage about, but I feel is one of the best and long-time due updates to Apple. One can finally delete native iOS Apps. Now I may be speaking for a lot of us here, but the first thing I do when I change my daily driver to a new iPhone is to put all the shitty apps into a folder called "Apple Crap" which includes,
'Tips',
'Compass' (coz, I'm just not adventourous),
'Contacts' (who opens thats seperately anymore?),
'Watch' (I should have that when I buy an Apple Watch),
'Podcasts' (it's just an overall bad app), and
'Stocks',
'Calandar',
'Safari' (Chrome),
and of course, the worst ones, 'iBooks' (Kindle),
'Notes', (Evernote),
'Reminders' (Todoist), and
'Mail', (Inbox by Google).
Now you may want to delete Apple Maps, or whatever that doesn't float your boat, well now you can and get that precious space for dem extra selfies.
Secondly, the… Now wait, before I reveal this, I have to say that Apple has been smart this year and has taken the best out of the Android ROMs, most notably, stock nexus-Android, HTC Sense, and Samsung's TouchWiz.
So as I was saying, it is the completely redesigned Messages app.
Some notable features are : Allo-like dynamic chat bubbles, where you can emote yourself well through the messages. We can now emphasize or whisper a message.
Emojification, new Era of emojis taking over the archaic English language. Well perhaps in a good way. Itz bttr thn gssing weather tht ws a than or then or evn jst tlking lk ths.
Now, as you write a message, the 'intelligent' deep learning and 'Advanced Computer Vision'  will automatically detect words that can be replaced by emojis.( Something that may have been borrowed from hike) but apple is the first to bring it to text. The emoji is also 3x bigger, so you can actually see the upside down smile emoji that you send to confuse your friends (or enemies).
It will also give you intelligent suggestions, where it is learning the subject that the two participants are talking about in a chain of messages and give an appropriate suggestion to continue the sentence, so you don't have to type as much. (It's really good)
It will also be able to make calendar schedules right inside the chain of messages as you talk about an upcoming plan.
You can also send handwritten messages depending on how good your handwriting is on the device, or else just use type fonts please.
Thirdly, Apple also redesigned the Photos app. It is uncannily similar to Google Photos but they have improved it even further. I guess that's the best thing about Apple. They wait for their competition to advance, and then they pounce on the opportunity and make it better. They may be late to the awesome things that Google already brought to Android perhaps years back, but Apple has perfected it and brought it later, while they may still be struggling with betas…
Photos has an improved geotagging ability, where the photos are not only put on a map like their competitors do, but in the background they are mixing, face recognition, location information from Maps and making very advanced grids of the photos that have been captured as beautiful memories. Not only this, it is making short films of the trips and better than the ones that Google Photos can make, as even this is Intelligent. It even creates, wait for it, highlight reels, of important events such as "Last Weekend" or "Last Year".
They use Advanced Computer Vision for even recognizing Objects and Scenes. Apple claims each photograph is analyzed on 11bn different classifications and then segregated. Truly magnificent.
Fourth, we all might agree that Apple Maps weren't the greatest. But they have worked on it, and it is remarkably improved over the previous version, and consumers might even try using it on a regular basis, outside of the USA as well. It is strikingly similar to Google Maps but again, it can do a tad bit more.
Apple claims Maps to be more "Proactive" and truly so. The User Experience has also been greatly improved, with a ground-up redesign to inculcate all the new array of features, it brings to the table.
Maps now has nifty features like Quick Controls and Search along Route.
Fifth, the Music App has also been redesigned, bringing back a dedicated tab for the user's music stored on the phone. Bigger buttons, better looking cover art and "now there are lyrics, so c'mon we gonna rap." This update personally makes me want to give it a try and perhaps move from my third party to the native. It also has a brilliant page of music just like the user enjoys it with easy access to "For You" and "Recently Played"
Sixth, News app has been also completely redesigned and most notably has subscriptions. It also has an enhanced redesigned UX that looks better and is easier to use.
Lastly, I'd like to combine the next two, as they aren't things we get to use in India often or ever… But are worth mentioning. First is the new native app that will be added to the array as part of Homekit. It brings a mobile control of your smart home and pairs with Apple TV at home. The user can change the intensity of the lights at home, open the garage door, set moods which are essentially presets of settings that you can save for different times of the day or perhaps when you are about to make a move on your girl.
And the second being something we can't use in India, yet, Voicemails, in the Phone app (something we hardly use anyway). Now voicemails are transcripted and presented in a easy manner so you don't always have to listen to the voicemail recordings.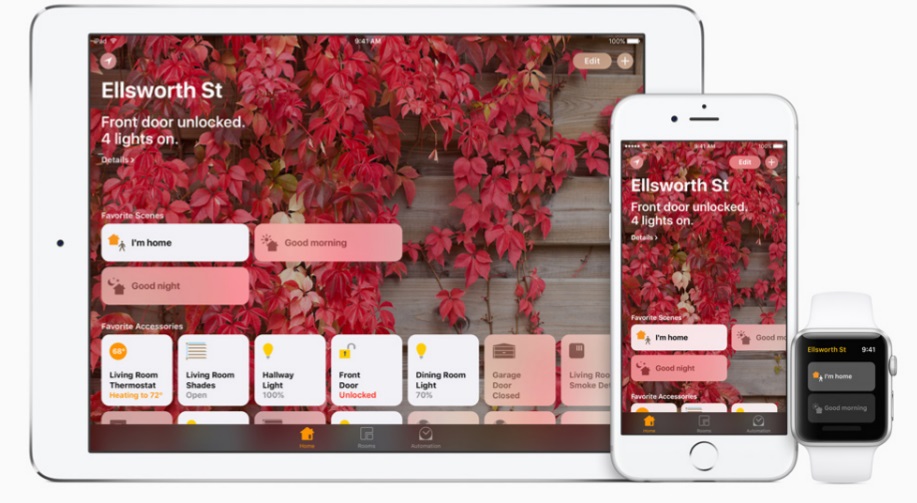 For Developers, iOS has been almost majorly been opened up to Developers with SDKs of Messages, Siri and lot more to be innovated upon. Finally Apple is taking the step towards open-sourcing in a closed environment.
To be the first to test iOS 10 public beta, join the Apple Beta Software Program.
Also, just btw, not that anyone cares but, the Game Center is no more. RIP Game Center (2010-2016).
Overall the theme of Apple Innovation this year seems to be upon consolidation of apps, to make things easier. Like ordering food while chatting inside Messages, or ordering and tracking uber inside Maps. I'm a huge fan of this consolidation and multi-purpose apps, and it makes me want to use the native apps. Perhaps this could be the comeback of native apps.
Coming from a hardcore Android fan, this update to iOS makes me excited as it opens up a whole lot more to expect from not only the final iOS launch in the Fall but also from the hardware that this update will be rocked on, the iPhone 7 or iPhone Pro or ?. And it somewhere makes me want to make the big switch to the iPhone and iOS in general.