Books are always been considered as our " best friend". They are the proof that humans are capable of creating magic. It helps us to find those answers to the questions we didn't even know existed.
Here are few authors whose novels you should add to your list of " books to read."
The Library Girl: A self less love story
Shaikh was born in Bombay (now Mumbai) to Tahira and Yusuf Shaikh, a boiler cleaning contractor. He attended St. Joseph's School, Kurla, Bombay, Siddharth College and G.N.Khalsa College. He started writing at the age of eight and has since written over two hundred poems. The library girl is one of his lovely creations. The book depicts Aftab, a young poet, finds love in its most exceptional form. With a new life and a better love, he is about to be happy. But how long can life let you rejoice? How much do we know of love? What surprises has life in store for us? Do we ever get answers to all our questions?
Love without limits
Nick is an inspiration worldwide to crowds and the media for his positive attitude toward overcoming obstacles and achieving dreams. The story is based on how imperfect yet perfect love is! He was born without arms or legs, Nick Vujicic created a "ridiculously good life." But after dating disappointments and a failed relationship, he reached his mid-twenties worried that he would never find a woman to love him and share his life. Then Nick met Kanae and everything changed.
Falling in love again: stories of love and romance
Ruskin bond has always been famous for his writings. His vivid descriptions of nature transport you to a different world. His love for the real essence of India, his humanism which clearly shows and
inspires almost all his readers and makes one ponder abt the truly important things in life. Ted of n numbers of variations in it.these stories will make you feel joyous, romantic, heartbreaking and varied other emotions altogether.
Love story
Erich Segal was an American writer, screenwriter, and educator. The love story was one his best piece. It has the essence of classics in it. The story is about Oliver and jenny shared a love that defies everything yet will end too soon.
I too had a love story
when the discussion is about love, Ravinder Singh will always be there. The book will take you on the emotional roller coaster. Every page of this book will make us feel indifferent.
You are the best wife: a true love story
you are the best wife is a story of two people with different ideologies who fell in love with each other. It changed them for their own good.It changes the way they look at the world and the way the world looks at them. But destiny has always played its crucial role in everyone's lives.
Our Story Needs No FIlter
Sudeep Nagarkar is an Indian fictional writer who was the recipient of youth achiever's award for writing the highest selling writers in the romance genre. Some books make you feel connected to the characters of the story, at once you start developing an emotional bond with the book, writer, and characters. It is the great example of friendship, love and the fact that anything can be achieved when you've got true friends by your side.
Till The Last Breath
Durjoy Datta is an Indian novelist, screenwriter, and entre He has written many novels like hold my hand, of course I love you, if it's not forever, world's best boyfriend and many others. He portrays everything so well in his books. He has always considered the point of view of his readers. Till the last breath is about two patients who met with each other in a hospital's room.
When You Became My Life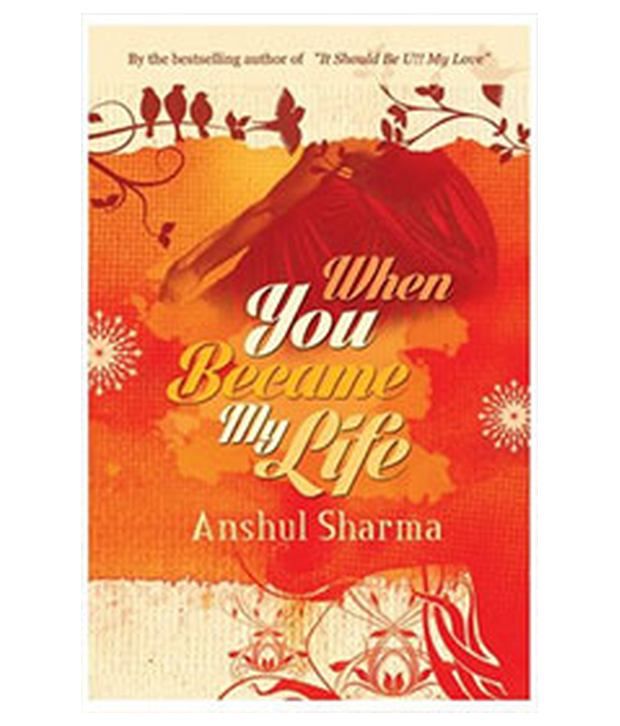 Anshul Sharma is the writer of two best selling writer. The story is about Neel and Arashi. He starts involving himself to fulfill her dreams. He faced many challenges throughout the process. When you became my life is about how Neel battles destiny to be one with his love.
The Apartment
The apartment was Shweta's first attempt towards writing a book. Earlier she used to write short extracts and fanfictions which were very well appreciated by the readers.The story is about Amaya, a head strong professional who gets shifted to an apartment in Mumbai where she meets Vivaan, an eligible bachelor. But no love story is complete without a villain in it. Despite all the ups and downs, they overcame all the hardships together to be with each other.